Shuttle Service in Bay Area
Bay Star Providing Shuttle Service in Bay Area for all Occasion
Welcome to Shuttle Service Provider in Bay Area - Bay Star Shuttle
Welcome to Bay Star Shuttle, your premier choice for Shuttle service in Bay area. We are dedicated to offering reliable, elegant, and affordable transportation services to satisfy all your needs. Whether you're traveling for service or enjoyment, our Shuttle service in Bay area is developed to make sure a smooth as well as comfortable trip. We provide a range of services, consisting of flight terminal transfers, company transport, special occasions, as well as much more. Our team of professional motorists and also customer service representatives are committed to offering you with an outstanding travel experience.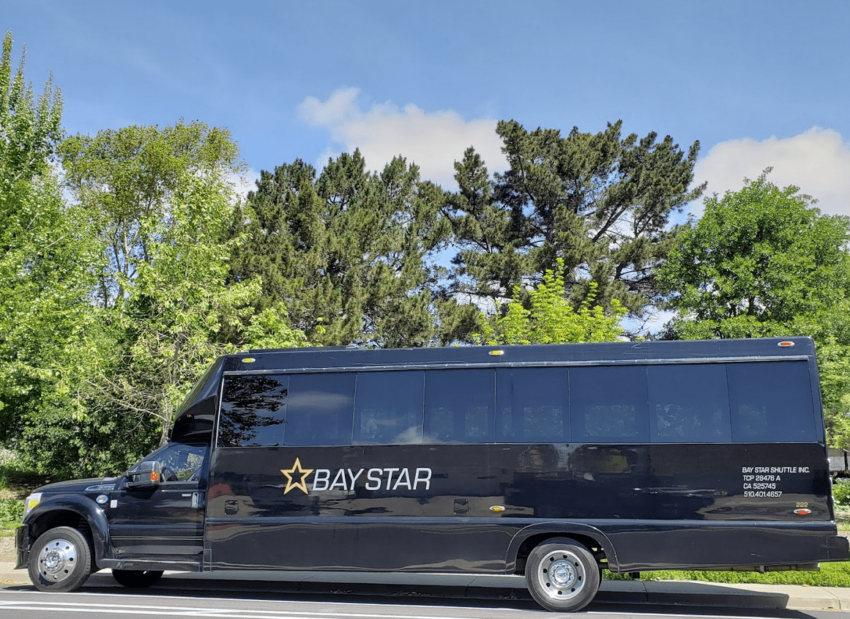 Why Bay Star Shuttle Different from others in Bay Area
Professional Drivers: Our skilled drivers make certain risk-free and prompt trips, making your traveling worry-free.
Wide Coverage: We serve numerous areas in the Bay area, giving ease at your front door.
Affordable Rates: Delight in competitive rates without jeopardizing on quality service.
Modern Fleet: Travel in vogue as well as comfort with our properly maintained, contemporary lorries.
24/7 Availability: We prepare to offer you round the clock, providing flexibility for your routine.
Whether you're a resident or a visitor, Bay Star Shuttle service in Bay Area is here to fulfil all your transport needs. Experience excellent service with a concentrate on customer satisfaction. Schedule your trip today and let us take you where you need to go, problem-free.
Shuttle Services in Bay Area by Bay Star Shuttle
Birthday Parties & Celebrations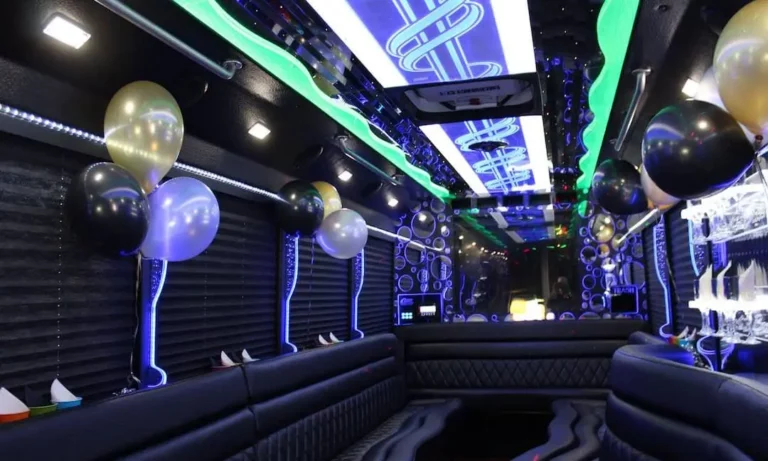 Book Affordable and Luxurious Shuttle Rental Bay Area
Away Star Shuttle bus, our team believe that luxury does not need to cost a fortune. Our Shuttle bus rental Bay area offers a perfect blend of price and also luxury. With a fleet of modern and also well-kept vehicles, we give a comfortable and trendy trip that suits your budget plan. Each of our lorries is equipped with deluxe seating, adequate legroom, as well as modern facilities to make sure a glamorous journey. Experience the ease and also ease of our Shuttle rental bay area and also appreciate a convenient journey.
Factors for choosing Our Shuttle Rental Service?
Competitive Prices: Enjoy economical rates without endangering on high quality or convenience.
Spacious Interiors: Our shuttle bus provide adequate area for guests and also baggage, ensuring a relaxing trip.
Modern Features: Experience a touch of luxury with amenities like plush seating and also amusement alternatives.
Expert Drivers: Our experienced drivers prioritize your safety as well as make your trip delightful.
Personalized Plans: Customize your rental bundle according to your team dimension and specific demands.
At Bay Area Shuttle Service, we intend to surpass your assumptions with our extraordinary Shuttle rental bay area service Whether it's a business event, wedding transportation, or a team excursion, we give a smooth and remarkable travel experience. Book currently and also elevate your transport in the Bay area.
Get Reliable Shuttle Bus Bay Area
Integrity is at the core of our service. Bay area shuttle bus, we recognize the value of preparation as well as reliability. Our Bay area shuttle bus service is made to get you to your destination on schedule, each time. We keep track of web traffic conditions in real-time to make sure the most reliable course. With our reputable shuttle service in the Bay area, you can take a trip with assurance understanding that we have actually got your transportation needs covered.
Comfy Rides: Our roomy and also well-kept shuttle ensure a smooth and enjoyable journey.
Experienced Drivers: Our proficient motorists have comprehensive expertise of the area, making sure an easy flight.
Group-Friendly: Perfect for group getaways, business occasions, and flight terminal transfers, fitting everyone.
Customer Fulfillment: We prioritize your satisfaction, going above and beyond to make your journey remarkable.
Whether you require a Shuttle Bus Bay Area for scenic tours, events, or everyday commutes, Bay Star Shuttle is here to give a trustworthy and pleasurable traveling experience. Count on us to get you to your destination safely and promptly. Schedule your shuttle bus now and start a smooth journey in the Bay Area
Yelp Reviews for Bay Star Shuttle by Bay Area Customers
We used Bay Star last thursday. We had a late flight into SFO that was delayed. We also booked the ride same day. Seriously could not have been a better experience. The communication was excellent and the the driver was helpful and personable. would use them again in a heartbeat!
So appreciative of Bay Star Airport Shuttle- quick to respond, able to book last minute- 15 hours prior to arrival after an alternate shuttle cancelled. So thankful for them! Highly recommend will use them again!
Bay Star Airport Shuttle provides excellent transportation services. Fast communication, safe drives, and prompt arrival - all hallmarks of a great experience. I have used Harry's services many times and he never disappoints. If safety is your number one priority, look no further. Harry will make sure you and your guests arrive safe and sound to their destination. Need a ride somewhere and need it on short notice? Don't worry, Harry is able to accommodate. He will make it work.Get where you need to go now and book a ride with Harry. I guarantee you will be satisfied.
Thank you Bay Star Airport Shuttle for the excellent professional services that were provided by your company's reservation staff over the phone and the driver that picked me and my wife up at SFO on a short notice today!!We will be using your services again when we need a pickup and drop off at the airport!!
Overall great service. They coordinated and stayed in touch for our pickup when we were coming back at SFO and our flight got delayed. Their shuttle is spacious that accommodated us 7 people with 14 suitcases. I will highly recommend their service.
I recently used Bay Area Shuttle for both a pickup from San Jose Airport as well as the return trip. Both rides were uneventful and as expected. I was pleased with how smoothly the communications around the pick up location were with Sonya. I called her on my way out from the gate to the curb & she arrived minutes later. I got to my destination in record time. My return trip to the airport was good as well. I appreciated the call from Harry to let me know when he would arrive. The quiet and peaceful ride allowed me to get started on my workday while being driven to the airport.The prices for a car service to and from San Jose Airport are very reasonable. You might pay a just bit more than you would for a Lyft or Uber ride. But for people that want to make the most of their time, the time savings from having Bay Star Shuttle meet you at the curb versus calling and waiting for a Lyft driver is an invaluable perk.I was also interested to know that they have at least one Sprinter van in their fleet. As my parents and their friends get older, they are less able to do long drives. Hiring a Sprinter van would allow them and their friends to continue to get to a wider range of areas around the SF Bay Area.
I have been using Bay Star for all my travels for several years. The service is courteous, consistent and reliable. Harry and Sonia are extremely professional and their services are solid. I wouldn't hesitate to recommend them to anyone who needs shuttle services.
Excellent timely service and very responsive. Car qualities are excellent and no anxiety for the customers
I just used the shuttle service from Pleasanton to SFO airport. Customer service is excellent (mainly Sonya), shuttle is clean, on time, I would highly recommend them. We were 8 people with 16 checkin and few carryon bags, they got Mercedes Sprinter to fit all of us with still 3 seats left.
Loved their service! They are very prompt and understanding. Would definitely use again.
Why Bay Star Shuttle is Your Best Choice in the Bay Area
Choosing Bay Star Shuttle bus suggests choosing quality, dependability, and also luxury. Our Bay Star Shuttle service in bay area is second to none. We offer a wide variety of services tailored to meet your certain needs. Whether you require a shuttle bus for airport transfers, Corporate Transportation, or Birthday celebrations, Bay Star Shuttle is your best option in the Bay area. Our dedication to consumer fulfillment establishes us in addition to the competitors.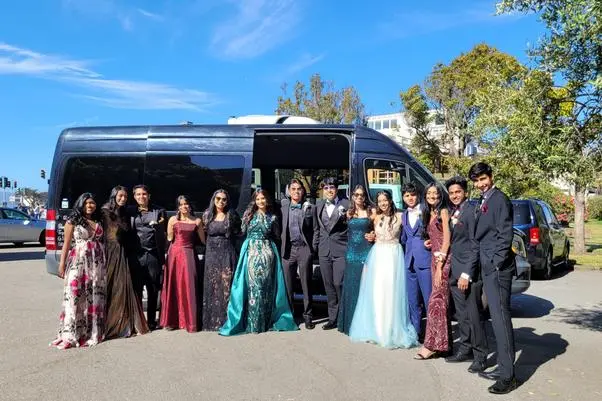 Unrivaled Experience: With years of service, we have the expertise to make your traveling smooth as well as satisfying.
Customer-Centric Method: Your contentment is our concern, and we tailor our services to satisfy your needs.
Versatile Transport Services: From airport transfers to special occasions, we have the best choice for you.
Affordable Luxury: Experience top-notch convenience without breaking the bank with our competitive rates.
Dependability Secured: Depend on us for on-time pickups and also drop-offs, removing any type of travel stress.
Expert Chauffeurs: Our skilled and well-mannered drivers make your journey safe and positive.
When it involves Shuttle services in Bay Area, Bay Star Shuttle bus stands above the rest. Discover the perfect mix of top quality, cost, and client treatment. Book your flight now and experience the distinction firsthand. Depend on us to make every mile unforgettable.
Get to Your Destination in Style with Bay Area Shuttle
Travel in style with Bay Star Shuttle. Our Bay area shuttle bus service is designed to supply a trendy as well as comfortable ride. Our cars are furnished with plush seats, sufficient legroom, and modern features to make certain a luxurious trip. With Bay Area shuttle Area, you can reach your destination stylishly as well as conveniently. We aim to make every journey with us a remarkable one.
Bay Star Shuttle takes satisfaction in using an innovative shuttle bus service that adds a touch of course to your trips. Whether it's a unique occasion or everyday transport, travel with us and enjoy an absolutely phenomenal experience. Get your trendy shuttle bus today and boost your trips in the Bay Area.
Easy Steps to Book Your Bay Area Shuttle Service with Bay Star
Booking your Bay area shuttle service with Bay Star is easy and also practical. Simply visit our website, pick your preferred service, enter your pick-up as well as drop-off places, and also choose your recommended day and also time. Our client service group is constantly all set to assist you with your booking and respond to any concerns you may have. We likewise supply versatile settlement choices for your benefit. Experience the simplicity and benefit of booking your Bay Area shuttle service with Bay Star.
Visit Our Internet Site: Go to baystarshuttle.com and discover our shuttle bus options.
Choose Your Service: Select from flight terminal transfers, company occasions, group outings, or exclusive charters.
Pickup and Drop-off Locations: Provide your locations, day, and time for hassle-free traveling preparation.
Select Vehicle Type Pick a shuttle that fits your team size as well as preferences.
Personalize Your Ride: Include any kind of unique demands or demands to make your journey comfy.
Review and Confirm: Confirm your details and validate your reserving easily.
Taking you to a place you can think of.
Not only to parties, weddings, casionos and birthdays, but anywhere you want to go.